Inventory Management System | Get started FREE
Our extremely simply & modern software works on Windows, Mac and in the cloud. We provide Tally integration out of the box as well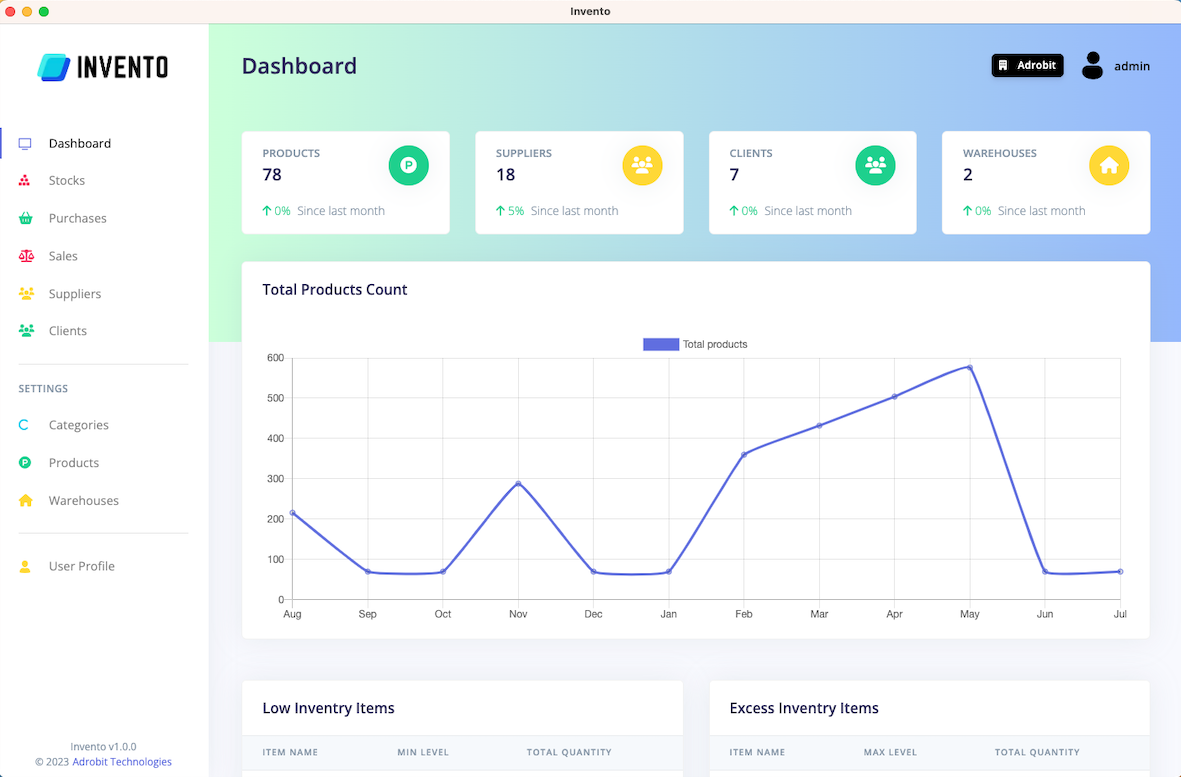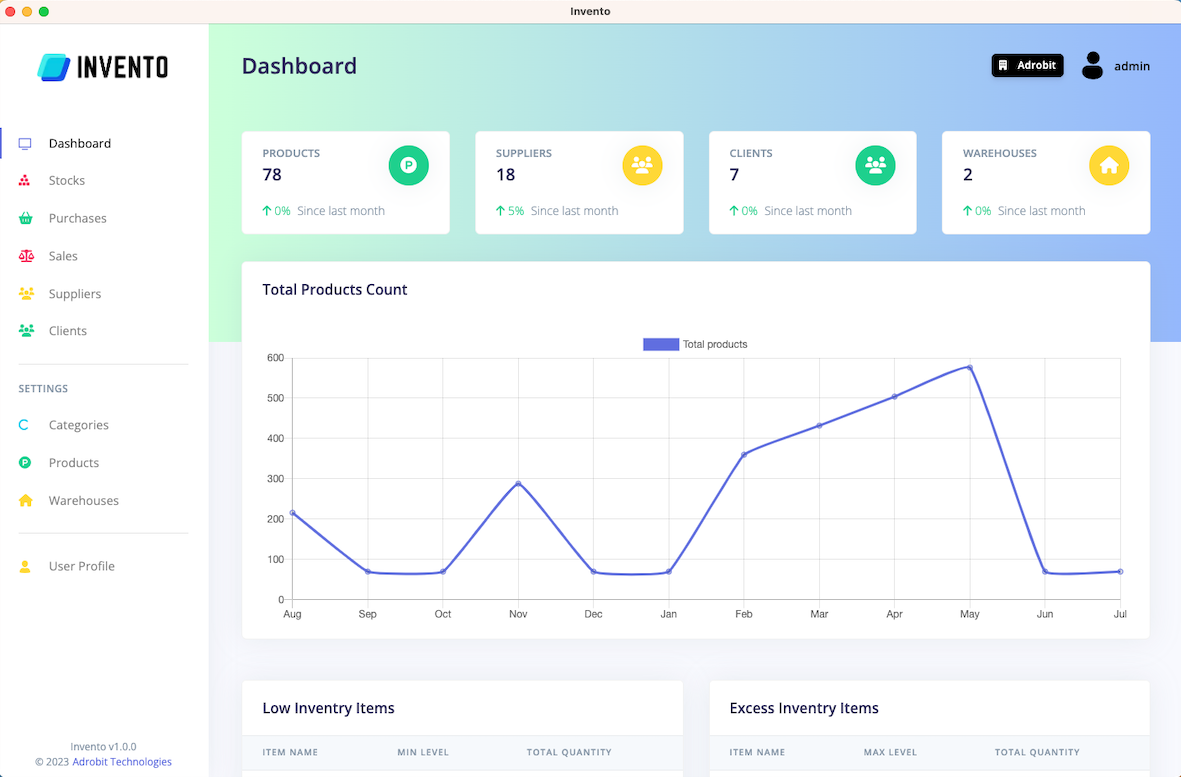 Product Highlights
Invento is a User-Friendly, Customizable Inventory Management System for All Platforms with Desktop and Cloud Hybrid Syncing Functionality!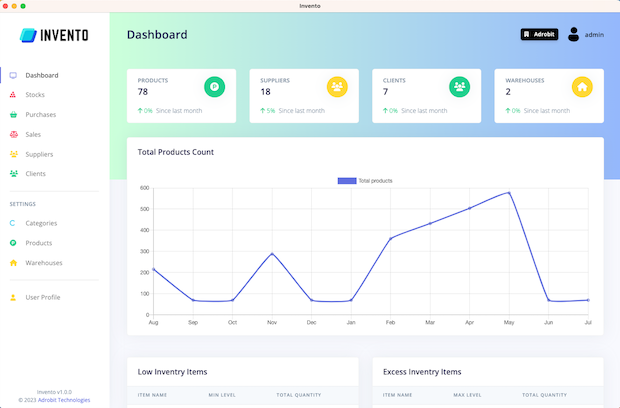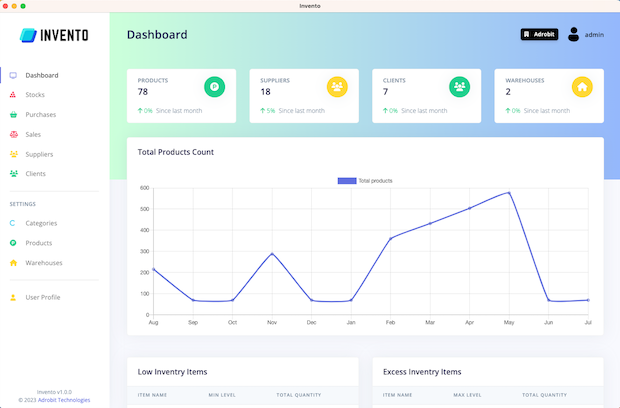 Single-User Desktop Software (FREE)
The product works on desktop and can be used as multi-user LAN software
Multi-User Desktop Software (on LAN)
Based on your requirements, the software will be tailormade for your company!
Tally Integration
We can pull your Stock categories, ledgers from Tally and then push all your stock entries back
Multi-User Cloud application
Cloud version of the app can be accessed anywhere from any-device and is multi-user cloud app hosted in AWS
Highly customizable
Software has been made highly customizable. Just tell us your requirements.
Hybrid online/offline support
Complete your stock keeping when in offline mode and sync to cloud when you have Internet access
Take Control of Your Inventory
Experience the power of our FREE Basic platform. Upgrade to our paid Multi-user desktop or cloud software for enhanced features. Need customizations? Share your requirements and get your customizations delivered in just 7 days or less. Take action now and revolutionize your inventory management!